Free Concentration Test:
Assess your personality
with a concentration test
Concentration test results:
Humm, your score indicates you have difficulty on concentrating
| | |
| --- | --- |
| Your score : 0 out of 10 | (minimum 0, maximum 10, average 5) |
Personalized reviews:
You need to make an extra effort to concentrate. Often, it´s just a matter of effort. You should retake this test in a quiet place (turn off the TV and Messenger). You will see how much you can improve your results. We recommend you take now other online tests to increase your concentration.


Share this page with your friends:
Help your friends and family to know themselves better. Share this page, they will appreciate it... and all thanks to you! 100% free tests :-)

Solution of the concentration test: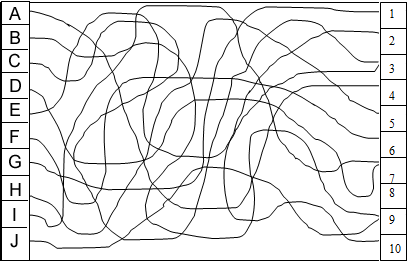 Psychology online

Newsletter subscription: free

Receive monthly free access vouchers
for personality tests. 100% free subcription






---